A Sacred Sock Hop
Freestyle Dancing  with a Sacred Intention
Monthly, normally on 4th Saturdays
Next: Saturday Nov 26
7-9 pm
Celebration Center for Spiritual Living
2840 Graham Road, Falls Church VA
ample free parking
$15
Bring your intentions and join us as we dance them into the present moment. We'll circle up to introduce ourselves and the intentions we'll be dancing for.  We'll surrender to the beats of world music ranging from Hindu chants to African drums to techno pop and maybe even a golden oldie or two. Wear loose or yoga-style clothes and appropriate shoes (barefoot dancing OK). Appropriate for all fitness levels and faiths (including those who consider themselves "spiritual," rather than identifying with a specific religion).
Our Hosts
Rev. Raymont Anderson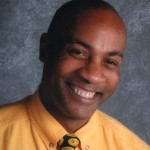 is a much-loved interfaith minister and holistic motivational coach. He holds multiple degrees in movement and the performing arts and is founder of the theatrical company B.E.L.I.E.V.E. He authored "Visual Music: Interpreting music in American Sign Language" and "Moving Mountains: The Journey of Transformation."
 Jenn Fay

 knows the amazing results of sacred dance. It is a powerful means of accessing wisdom and support for any challenge. As a licensed spiritual counselor she knows the power of setting intentions for every area of life, and she encourages those she works with to bring their deepest desires into all their spiritual practices. Whether she is guiding others in yoga, meditation, dance, or writing, she has a steadfast vision to help people relax into a creative awareness about new possibilities for a more meaningful and joy-filled life.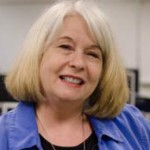 Teri Murphy was inspired to design this series by her participation in the passionate praise at Black Christian churches. How could we integrate that electric energy in a spiritually open context?

Cheryl Sabo is director of Music Together Vivo and Harmony Within Yoga.  She leads classes and workshops in YogaDance, yoga, and early childhood music in Virginia and nationally.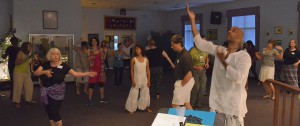 Ask a question, RSVP, or suggest a song for our next playlist