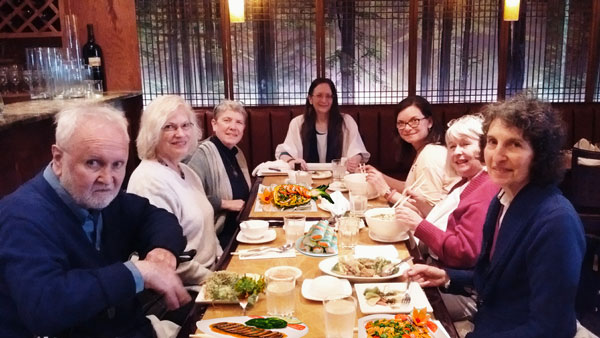 Feed body and soul among new friends as we nestle in a quiet alcove of the elegant, meditative space of a restaurant named Present. With a bubbling fountain beside us and twinkling stars overhead, we will explore together questions like these:
Who am I really?
Can I use my thoughts to bring forth more good in my life?
How can I expand the flow of divine guidance?
What does it mean to be fully present?
How can I best serve?
Although it is moderately priced, several reviewers have called Present a hidden jewel and the area's best Vietnamese restaurant. Its menu encourages mindfulness for full enjoyment of the whimsically-named dishes like Smokey Petal, Pilgrim on the Beach, or Gregarious Lemongrass Chicken. Tasty vegetarian and vegan options are available. Entrees from $9. See menu.
Your hosts are several folks with long experience on the spiritual path and deep respect for all religions. No dogma or right answers, but a special interest in mature expression of New Thought —  Ancient Wisdom. On any given Sunday your fellow diners may include interfaith chaplains and ministers, practioners/ministers of New Thought, and those intrigued by integral metaphysics.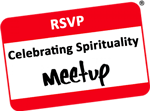 You buy your lunch, we add a complimentary spring roll for all those who rsvp. Please specify vegetarian or prawn & pork when you sign up at our Celebrating Spirituality Meetup event. You will also find there instructions for ordering and paying for your meal ahead online.
We are eager to meet you and hear of your journey!
Second Sunday of each month
1 pm
Present Restaurant
6678 Arlington Blvd, Falls Church, VA 22042
(at the intersection with Annandale Rd)