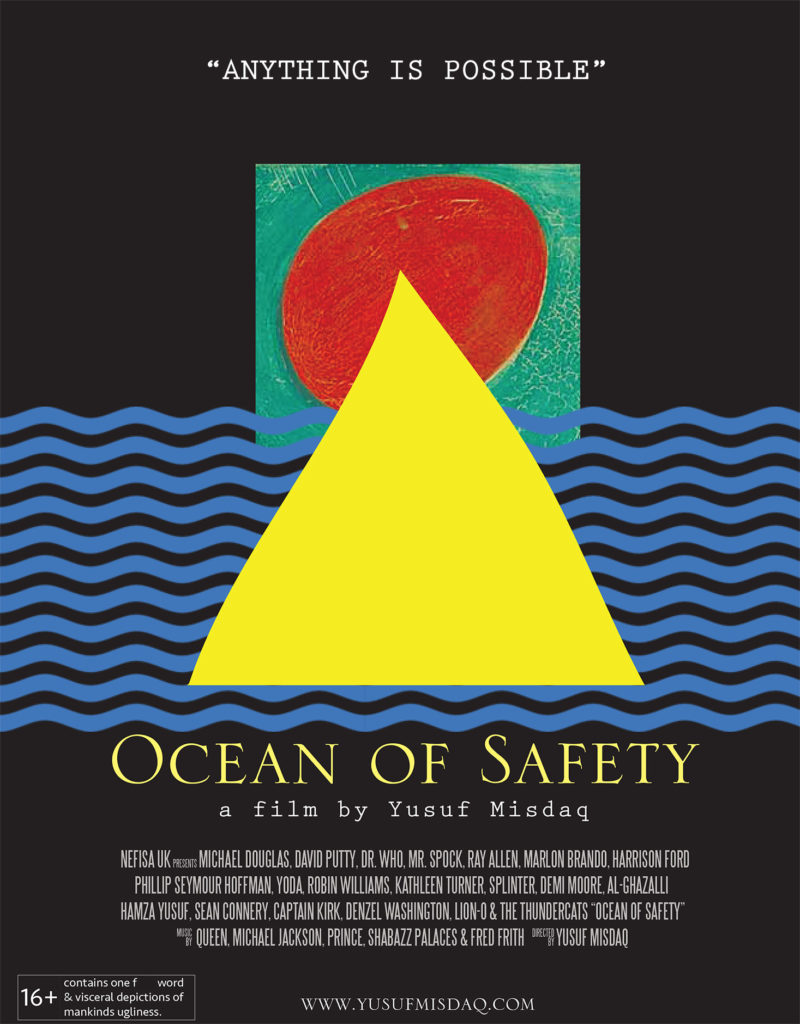 SOCA invites you to an experimental film by British/Afghan multimedia artist Yusuf 'Yoshi' Misdaq at their holiday session Dec 21. Splicing over 200 classic films & TV shows from England & America, the film is a philosophical, humorous & offbeat mosaic; a tapestry on the meaning of existence. It stars Michael Douglas as Humanity.
Ocean of Safety
Saturday, Dec 21, 2:30
Donations accepted
Celebration Center for Spiritual Living
2830 Graham Road, Suite 220
Falls Church VA 22042
'Ocean of Safety' explores traditional approaches to living & dying (focusing largely on classical Central-Asian & Far-Eastern philosophies, notably Sufism). Then, through the lenses of Michael Douglas & Western mainstream culture, it spotlights intersecting points of unity between the two. These are the tracks of harmony where both ancient, modern, East, West, secular, spiritual, man, woman & child all meet, converge… Warmly embrace.
Featuring the music of Prince, Michael Jackson, Queen & Shabazz Palaces, 'Ocean of Safety' is also a technical masterclass in the fine art of video editing & subtle sound design. The film took 4 years to complete, beginning as a PhD ithesis proposal before evolving over time into its present form.
ABOUT THIS SCREENING
This screening is presented free of charge as a holiday offering from Seekers of a Certain Age. SOCA is the elders group of Celebration Center for Spiritual Living where Yusuf Misdaq is a favorite guest artist. Discussion and refreshments will follow the film. Please RSVP, as seating is limited. You can do so at our Meetup.