Nationally-known keynote speaker Cary Bayer and New York- and Florida-based Life Coach (www.carybayer.com), who's worked with Oscar-winners Alan Arkin (Little Miss Sunshine), and Pietro Scalia (JFK, Black Hawk Down), Emmy-winners comedian/director David Steinberg (Academy Awards presentations) and Judy Henderson (Homeland), and Quality Inns, will be teaching a powerfully-transformative class that helps you answer the question, "Why am I here?"
What college student hasn't pondered the existential question, "Why am I here?"  Others have asked, "Who am I?"  Pilate asked Jesus, "What is Truth?"  All of these questions are answered profoundly in the workshop, "Discover Why You Are Here."
It looks at four main reasons why you're here:
To realize your true nature (which the Yogis call Moksha).
To heal your relationships with the people in your life (which the Yogis call cleaning up your Karma).
To take the talents God gave you and bring them into the world. (The yogis call this doing your Dharma).
To heal the planet. (Jewish people call this Tikkun-olam.)
The workshop will show you how effortlessly meditation can bring you to an experience of your true Self. It will teach a technique to help you come to peace with anyone and everyone in your life who you are not at peace with. It will also show you how to discover your Dharma. Lastly, it will inspire you to create a project that can help heal the world.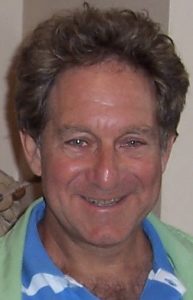 Where: Celebration Center for Spiritual Living, 2840 Graham Road, Falls Church, VA
When: Sunday, July 1, 2018, 1:00 – 3:30 PM
Investment: $25 in advance by June 30th/$35 at the door